The Owners
Motivated by a desire to keep the equestrian world alive
The GMS Team
The group that makes our day to day ranch a "home"
Samantha Jepson
Barn Manager
Samantha Jepson
Barn Manager
We are excited to introduce Samantha Jepson, as our new resident barn manager! Samantha has recently relocated from Madison, Georgia but she is no stranger to Arizona, having lived in southern Arizona for more than twenty years. She began her riding career at the age of six and over the past 30 years has made becoming a top notch horsewoman her professional goal. She has managed barns and programs, large and small, from low key training and boarding to FEI, in multiple disciplines across the country. With her early career specializing in starting colts for performance divisions she went on to win the 2015 Arizona Horseman's Challenge and showing prospects headed into a career in Working Equitation, which allowed her to combine solid dressage basics, cattle work and trail in a most enjoyable way. She spent a number of years herself working on ranches, working with rodeo horses and team roping, so she fully understands what is needed in a good, versatile working horse. Samantha's experience at both English and Western barns specializing in performance, show, trail and ranch work has given her a diverse skill set which allows her to understand a wide variety of equine and client needs. Her ongoing education in equine health and nutrition, enables her to bring a tremendous wealth of expertise and dedication to her clients and their horses. As testimony to her ongoing commitment to equine health and well being, Samantha includes certified equine massage therapist among her credentials. Among her many awards and honors are: 2009-2011 Multiple Reserve Championships in APHA Hunter Under Saddle & Western Riding Futurities 2016 through 2018 multiple Champion and Reserve Champion Level 2, 3 and 4 Working Equitation Open 2017 and 2018 Multiple Ranch Riding Open Championships We are also fortunate to welcome Kevin Kidder, Samantha's husband, a jack of all trades and a master of many as well as her sassy daughter, Mina. Sam and her family genuinely enjoy sharing their knowledge with riders and handlers while keeping a watchful eye on all things related to the equines in their care. We are thrilled to welcome them here at Granite Mountain Stables and we look forward to a happy and satisfying partnership!
Kevin Kidder
Hay & Ranch Management
Kevin Kidder
Hay & Ranch Management
Kevin comes with an extensive background in marketing, equestrian show production, and ranch development/restoration. An engineer by trade, Kevin brings insight to Granite Mountain stables in upgrading ranch facilities, improving the grounds, and bringing the GMS "experience" to a higher level. He comes with many ideas that we look to implement in the future!
Trainers
Available for lessons and clinics at GMS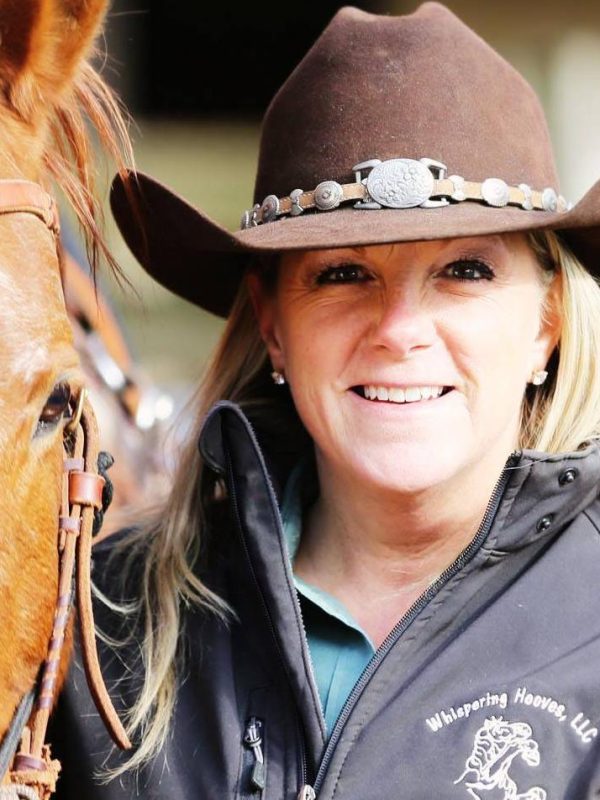 Katherine Barbarite
Trainer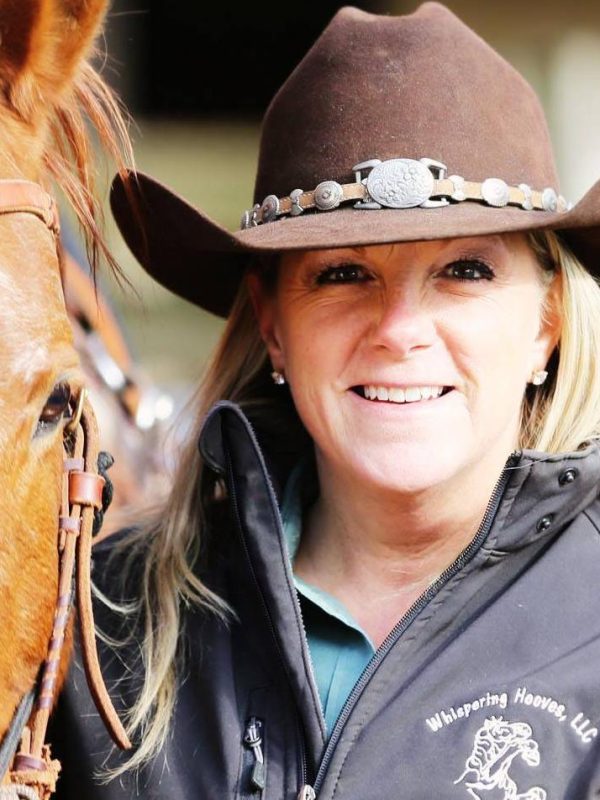 Katherine Barbarite
Trainer
Katherine is a licensed and insured as well as certified horse trainer, CHA certified riding instructor of western/ english/ trail/ packing. An Equine international clinician and demonstrator as well as an authur of the book "The Missing Art of Hosemanship". She has been professionally working with horses and humans for over 35 plus years. Offering:
Training
Horseback Riding Lessons
Trail Rides
Clinics
Workshops/ Demonstrations
All lessons, trail rides and training are private and are by appointment only. Katherine teaches a straight forward set of exercises that aide in the development of a calm confident horse and rider. No matter the skill, level, or discipline, these steps remove fear and resistance, elevating trust, communication and bond. Understand the importance of herd structure and leadership, to enhance safety and promote growth. Learn why bad timing and poor releases lead to unhappy horses.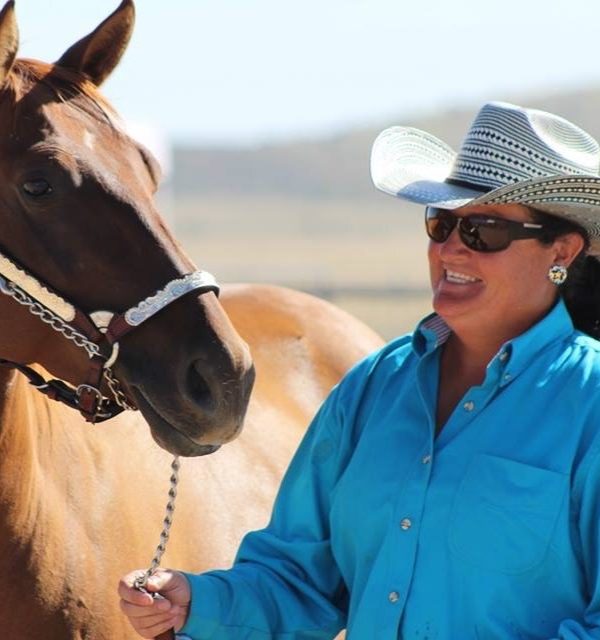 Trish Griffin
Trainer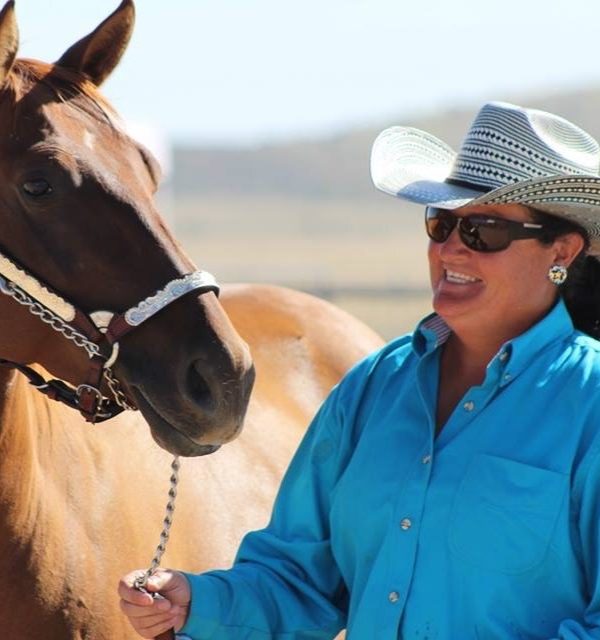 Trish Griffin
Trainer
I was born in Ireland and grew up in Ireland and Scotland. I joined the Pony Club and came up through the levels competing & testing. I attended University of Maynooth and graduated with three degrees in Physics, Biology and Chemistry while riding/ competing in 3 Day Eventing for the college and playing on the ladies rugby team. From there I continued training for BHS Exams and competing in Ireland and Europe. I worked at high level polo, eventing, driving , showjumping and stud farms. After winning a holiday on the only Western ranch in Ireland, I was hooked. I started working there and within a year was manager. I decided if I wanted to excel, I had to come to the home of reining so I followed my boss back to Arizona as his apprentice reining trainer for a number of years, during which time, I had many opportunities to grow as a trainer, coach, judge, clinician, wife and mom and blessed to be living the American dream! I offer instruction in English, Western and everything from general horsemanship to reining and ranch riding.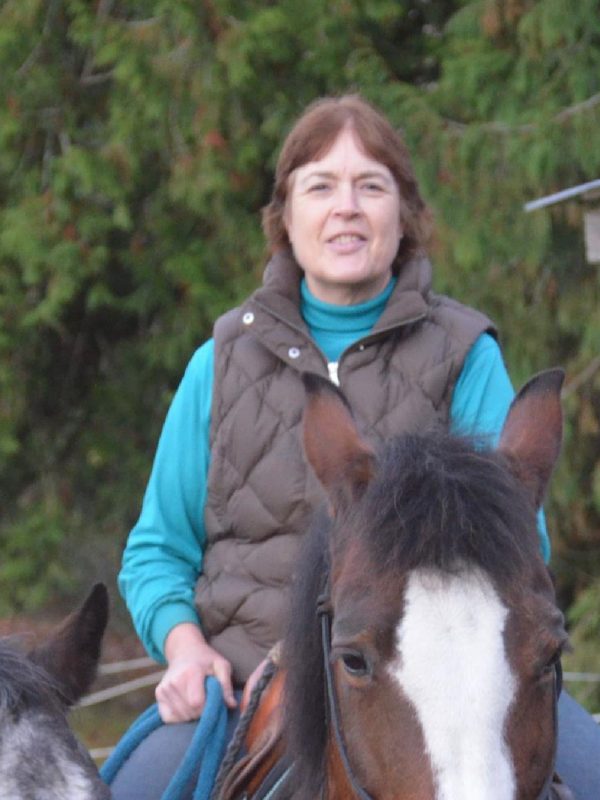 Patty Alberg
Trainer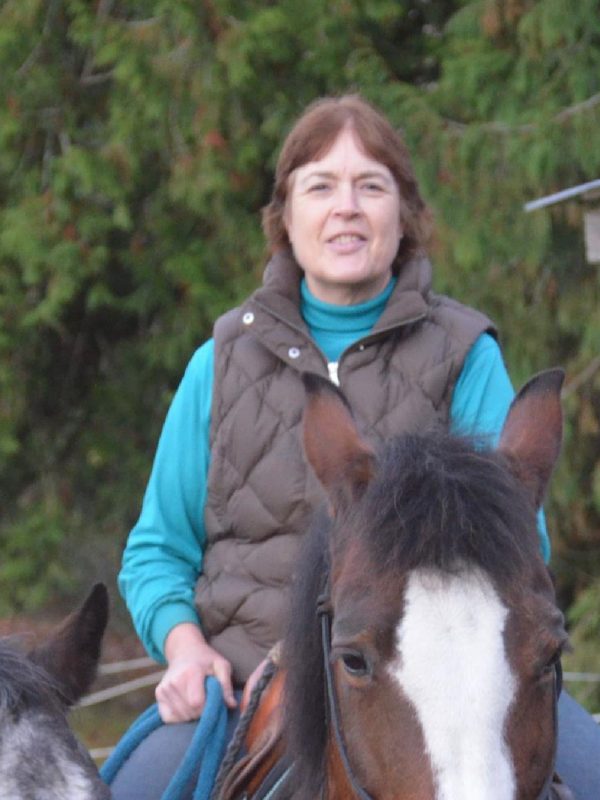 Patty Alberg
Trainer
Patty Alberg has been helping riders of all ages and disciplines, from beginners to advanced, find a new level of connection and harmony with their horses. She has been teaching and training for 25 years and has helped many people to understand and improve their communication with their horses and to become more confident riders. She has taught classes at horse camps & given countless volunteer hours to organizations. She has been certified as a centered riding instructor and was an active member of Certified Horsemen Association for many years. Other experience includes western speed events competitor, obstacle competitions, performance drill teams as well as drill team instructor & drill master, and many years of leading trail rides. She is passionate about helping human-horse relationships and improving rider safety. Would you like to feel more secure on your horse no matter what unsettles him/her? Would you like to be able to ride with the lightest guidance of your hands (or no hands at all)? Would you like to improve the trusting relationship between you & your horse? From more effective & efficient ground work to furthering your riding skills for the well-being of both you and your horse, schedule an evaluation with Patty. What clients say: "Patty is amazingly tuned in not only to the horse and what it needs, but also to the human-horse relationship. Is it a human issue that might be causing the horse issue?  She is a horse/human whisperer!  In the decade that I have known her I was fortunate to be able to watch and learn from her.  I witnessed many transformations that resulted in happy, safe partnerships" Lori O "Personally, I am a high-strung anxious individual and I worry about everything. Pair that with a young Arabian also high-strung and full of himself and you most likely will get disaster. Patty focused on building the relationship between me and my boy. If it weren't for Patty's patience, insight and out-of-the-box thinking tailored to my specific circumstances, I would have either sold Slim or he would be a pasture ornament. Instead, we are solo riding on trails for hours at a time, taking new paths each time just to see where they go. Slim trusts me when I ask something of him and I'm listening to him when he tells me we're going in the wrong direction. We now have a true connection. Patty teaches and builds confidence in riders while focusing on the horse/rider partnership. The connection with Slim that I have now used to be a prayer, with Patty's help it became a reality" Nancy D "I have been lucky to know Patty for 20+ years. She is a very good teacher and explains things in a way that is easy to understand. I stayed in contact with Patty throughout the years and was lucky enough to ride and learn so much from her. I've said it many times that the horses are lucky to have Patty in their life." Melinda R "I have had the pleasure of working with Pay Alberg many times over the last few years. I can't say enough good about her and how much she has helped me and my horses. She is very knowledgeable in numerous aspects of equine and rider behavior and takes a serious interest in our progress. I was fortunate enough to have Pay to ride with on trails when I needed help with a young horse that had some behavioral issues. She has also helped me with training my new foal as well as improving my balance in the saddle. Her gentle nature makes it easy for me and my horse to learn. She has taught me so much on how to be a better equine partner and I continue to experience the benefits to this day. I would highly recommend working with Pay on any horse related issues or training." Wendy T